Welcome to Cargo To Pakistan
Are you looking for the most affordable and reliable way to send your parcel, cargo, or excess baggage to Pakistan from the UK? Look no further! Cargo to Pakistan is your ultimate solution for all your shipping needs. We offer a wide range of services, including air cargo, sea cargo, vehicle shipping, door-to-door cargo, and much more. Our mission is to provide the best shipping experience at the most competitive prices.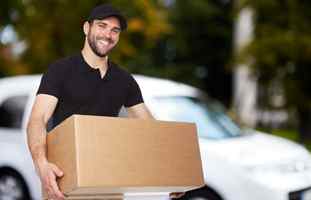 Why Choose Us for Cargo Service?
At Cargo to Pakistan, we pride ourselves on offering the most comprehensive and cost-effective shipping solutions for our customers.
Here are some key points that set us apart:
Experience and Expertise: With years of experience in the industry, we have developed the necessary expertise to handle various types of cargo efficiently. Whether you need to transport goods by land, sea, or air, our team has the knowledge and skills to ensure safe and timely delivery.
Extensive Network: We have established a wide network of partners and agents worldwide. This network enables us to provide global coverage and offer door-to-door delivery services to numerous destinations. No matter where your cargo needs to go, we can handle it.
Customized Solutions: We understand that every cargo shipment is unique, and we tailor our services to meet your specific requirements. From packaging and documentation to tracking and insurance, we offer personalized solutions that align with your business needs.
Reliability and Timeliness: We value the importance of delivering your cargo on time. Our dedicated team works diligently to ensure that your shipments are handled promptly and delivered within the agreed-upon timeframe. You can rely on us to meet your deadlines consistently.
Safety and Security: The safety and security of your cargo are our top priorities. We employ strict measures to protect your goods throughout the transportation process. Our staff is trained to handle fragile or sensitive items carefully, and we use advanced tracking systems to monitor your shipment's progress.
Competitive Pricing: We strive to offer competitive pricing without compromising on the quality of our services. Our rates are transparent, and we provide detailed quotations to help you understand the cost breakdown. We aim to provide value for your investment in our cargo services.
Excellent Customer Service: We value our customers and prioritize exceptional service. Our dedicated customer support team is available to assist you with any queries or concerns you may have. We believe in building long-term relationships and providing a positive experience for every client.
What We Offer
Air Freight Shipment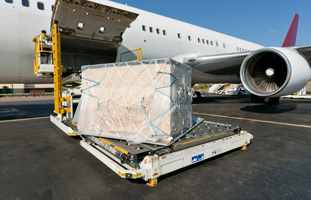 Our air freight services are the fastest and most secure way to send your parcel or cargo to Pakistan from the UK. With no weight or size restrictions, we offer flexible options to suit all your needs, including vehicle collection and delivery, worldwide destinations, clear transit times, and tracking services.
Sea Cargo
For those looking for a more affordable option, our sea cargo services provide the perfect solution. With 90% of goods shipped by ocean freight, we offer competitive rates and a variety of shipping options to cater to your specific requirements.
Vehicle Shipping
Shipping your vehicle to Pakistan has never been easier. Our vehicle shipping services ensure the safe and timely delivery of your car, motorcycle, or any other vehicle, with options for both air and sea freight.
Door-To-Door Cargo
Our door-to-door cargo service takes the hassle out of shipping. We collect your parcel or cargo from your doorstep and deliver it directly to the recipient in Pakistan, ensuring a smooth and seamless shipping experience.
Excess Baggage Shipping
Travelling to Pakistan with excess baggage? Our excess baggage shipping service allows you to send your luggage ahead of time, saving you from hefty airline fees and the stress of travelling with too much luggage.
Electronics Shipping
We understand the importance of safely shipping your valuable electronics. Our electronics shipping service ensures the secure and timely delivery of your gadgets, from smartphones to laptops and everything in between.
Parcel Shipping
Sending a parcel to Pakistan has never been more convenient. Our parcel shipping service offers competitive rates, fast delivery times, and reliable tracking, making it the ideal choice for sending gifts, documents, or personal items.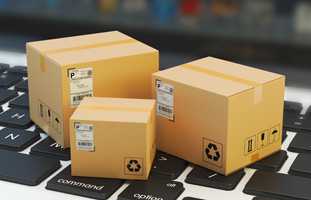 Customs Handling
Navigating customs can be a complex process. With our experienced team handling all the customs procedures and documentation, you can rest easy knowing that your shipment will reach its destination hassle-free.
Best Organization for Sending Cargo to Pakistan from the UK
Cargo to Pakistan is the best organization for sending your cargo to Pakistan from the UK. Our commitment to providing the most affordable and reliable shipping solutions, coupled with our extensive range of services, makes us the top choice for customers looking to send their cargo to Pakistan.
Shipping for Business Shipments
We understand the unique needs of businesses when it comes to shipping. Our tailored solutions for business shipments ensure that your cargo reaches its destination on time and in perfect condition, helping you maintain your competitive edge in the market.
Shipping to Azad Kashmir
We are proud to offer our shipping services to the beautiful region of Azad Kashmir. With our reliable and cost-effective solutions, you can send your cargo to this remote area with ease and confidence.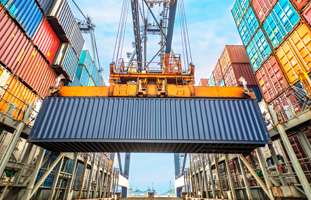 Order Tracking Facility
At Cargo to Pakistan, we believe in complete transparency and customer satisfaction. Our advanced order tracking facility allows you to monitor the progress of your shipment in real-time, giving you peace of mind and ensuring a smooth shipping experience.
Experience the Cargo to Pakistan Difference
With our commitment to providing the cheapest shipping to Pakistan from the UK, our exceptional customer service, and our wide range of services, Cargo to Pakistan is the ultimate choice for all your shipping needs. Contact us today to get a quote and experience the Cargo to Pakistan difference for yourself.
Ready to Ship?
Choose Cargo to Pakistan for a reliable, efficient, and cost-effective shipping solution. Whether you're sending a parcel, luggage, or shipping large appliances and cars, we handle it all with professionalism and care.
Contact us today for more information or to get a free quote. Experience the ease of shipping with Cargo to Pakistan - your trusted partner for all your cargo needs from the UK to Pakistan.