In an increasingly interconnected world, the need for efficient and reliable international shipping services has never been greater. Whether you are a business looking to expand your global reach or an individual seeking to send cargo to loved ones in Pakistan, navigating the complexities of air and sea freight services can be a daunting task. That's where we come in. Cargo to Pakistan is your trusted partner for seamless and cost-effective Air and Sea Freight Services from the UK to Pakistan.
With years of experience in the industry, we understand the unique challenges and demands of shipping cargo across continents. Our comprehensive range of services, including air freight cargo services and sea freight shipping, is designed to cater to the diverse needs of our clients.
At Cargo to Pakistan , we pride ourselves on delivering a harmonious blend of speed, affordability, and reliability, making us the preferred choice for anyone seeking to send cargo to Pakistan from UK. Whether you have a single package or an extensive shipment, our commitment to excellence ensures that your goods reach their destination in Pakistan with utmost care and efficiency.
Air Freight Cargo Services: Swift and Secure
When time is of the essence, opting for our air freight cargo services is the most viable solution. Speed is the most significant advantage of air shipment, ensuring that your items reach their destination promptly.
For Booking Call us Now!
0203 325 2606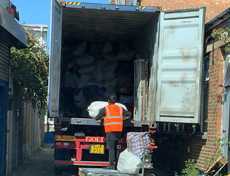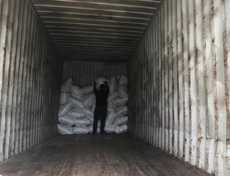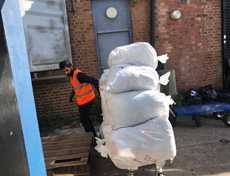 Fast Cargo Services
We pride ourselves on being one of the fastest cargo services available for sending cargo to Pakistan from UK. Our efficient air shipment process ensures swift delivery, significantly reducing transit time compared to sea freight shipping.
Air Cargo Freight
Our network of partnerships with leading airlines guarantees space availability and the flexibility to handle a vast range of cargo types. Whether you're sending delicate goods or items of high value, our air cargo freight services ensure they are treated with the utmost care.
Cheap Air Cargo to Pakistan
While air freight is generally perceived as expensive, we provide cheap air cargo to Pakistan without compromising on service quality. Our bulk shipping arrangements and longstanding airline partnerships enable us to offer competitive prices.
Sea Freight Shipping: Economical and Voluminous
For those who prioritize cost over time, sea freight shipping offers the advantage of transporting larger volumes at more affordable rates.
Sea Cargo Shipping
Our robust network with global sea carriers ensures that we can handle any shipment size, from full container loads to less than container loads. The sea cargo shipping method is particularly suitable for large, bulky items or when you want to send a substantial amount of cargo to Pakistan.
Cheapest Cargo to Pakistan
Our sea freight service is a more economical choice for sending cargo from UK to Pakistan. Especially when you have more flexibility with delivery timeframes, this mode can save you a significant amount in transportation costs.
Why Choose Cargo to Pakistan for Shipping Freight to Pakistan?
Comprehensive Pakistan Cargo Services: Our end-to-end solutions cover every aspect of the shipping process. From packaging and pick-up in the UK to customs clearance and delivery in Pakistan, we handle every step with professionalism and care.
Tailored Solutions: Whether you're seeking air freight shipping or sea freight shipping, we offer bespoke solutions tailored to your needs. Our team evaluates the specific requirements of each shipment, ensuring optimal routing and timely delivery.
Reliability: Our long-standing reputation as a reliable provider of cargo service to Pakistan is something we cherish and continuously strive to uphold. Our vast network of logistics partners ensures that your goods are delivered safely and on time.
Contact Us Today
At Cargo to Pakistan , we have simplified the process of sending freight to Pakistan. Our commitment to delivering exceptional service, coupled with our expertise in both air and sea cargo shipping, ensures that your goods are in the best hands.
Whether you're sending a one-off shipment or require regular cargo service to Pakistan, our team is here to assist. Get in touch with us today to experience the ease and efficiency of our renowned freight services.