Door to Door Courier from Blackburn to Pakistan
Blackburn was an industrial town till mid-20th century but the textile sector has seen a decline after the mid-20th century. It has faced many post-industrial challenges, however now it is an emergent city of Lancashire. Cargo To Pakistan, has started its operations from Blackburn and now you do not need to find any cargo services in cities like Manchester or London if you are looking to send items to Pakistan from Blackburn. You can send your couriers, parcels and even excess baggage directly from your home to anywhere in Pakistan and Azad Kashmir. We offer door to door cargo services from Blackburn to Pakistan.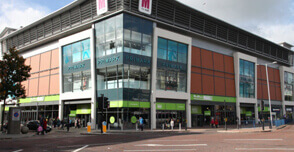 Subscribe to our newsletter for latest news.

Copyright © 2023 All Rights Reserved Cargo To Pakistan