Best Parcel Shipping Service to Pakistan
If you are in search of a parcel service which guarantees the safety as well as security of your belongings while they are being transported to Pakistan, then Cargo To Pakistan, in the United Kingdom, is the best you can have. We are a talented and hardworking bunch of experienced professionals who are always striving for excellence, and providing you with the most amazing services, ones which no one else provides to its customers.
How to send Parcels from the UK to Pakistan?
Parcel shipping has been a great means of sending items to Pakistan over the years all around the world. These days, it is the leading cargo shipping service in the entire world, handling mostly smaller shipments to make them reach their destinations in a very short time to anywhere in the world from any location.
What is a Parcel Service?
If someone wants to send anything of a considerable size anywhere in the world, that is possible via a parcel service. One can send documents, gifts and all kinds of other stuff using a dedicated parcel service.
For Booking Call us Now!
0203 325 2606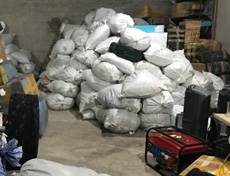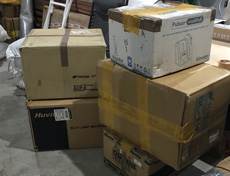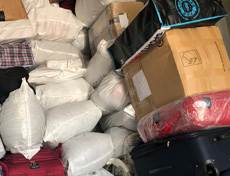 A good cargo company which allows parcel delivery does so in a very quick way, and this has been kicked up a notch with the arrival of e-commerce in the industry, which has led to a much more frequent use of these parcel services.
Advantages of Parcel Shipping
There are countless advantages of parcel services. The first major advantage of parcels is the ease by which your items will be delivered. Parcels are delivered swiftly and in near to no time, your items will be in Pakistan from all areas and towns of the United Kingdom. Time is very important in this world, and to keep everything intact, it is of utmost importance to stay with the time if not ahead of it.
Parcel Shipping Ways
One can do parcel shipping by two means; ocean shipping or air cargo shipping. You can choose any depending on your requirements and needs. Sea cargo is slow and will take more time but is very cheap as compared to airmail, which charges more but delivers in a very quick time.
Satisfied Customers
Cargo To Pakistan is a company which prides itself in facilitating its customers with the finest services in the market. We are the leading CTP service in the whole of United Kingdom. We are operating from all areas and counties of the United Kingdom, and we never compromise on excellence.
Our services are the best you'll get anywhere else in the UK. Our policies are very customer-friendly, and our services are very customer-oriented. We are always available if you need any guide or help related to sending parcels to Pakistan from all locations in the UK. You can get a free quote or contact us for further queries.