At Cargo To Pakistan, we provide the premier and swift excess baggage service from the UK to Pakistan, we will be your reliable partner in the realm of Pakistan cargo. With us, you gain access to a highly efficient and safe method of cargo from the UK to Pakistan, designed specifically to ease the process of international shipping.
As a premier provider in the Pakistan cargo direct domain, we are dedicated to transporting a wide array of goods - from personal items and essential documents to bulk commercial commodities - from the UK to every corner of Pakistan. Our services embody a blend of utmost care, professionalism, and convenience, built to serve your unique cargo needs.
Whether you're a business seeking a robust method of cargo to Pakistan from the UK or an individual aiming to send a parcel to Pakistan, our expert team is here to make the process as smooth as possible for you. We proudly offer air cargo Pakistan service for urgent deliveries and door-to-door cargo service for the ultimate convenience. With us, the process of cargo to Pakistan has never been easier. Explore Cargo To Pakistan services to discover how our Excess Baggage Service can simplify your cargo transportation from the UK to Pakistan.
For Booking Call us Now!
0203 325 2606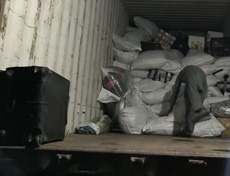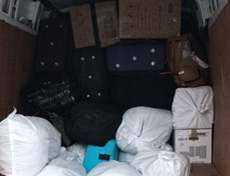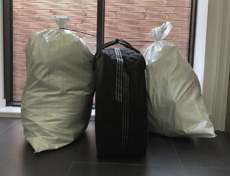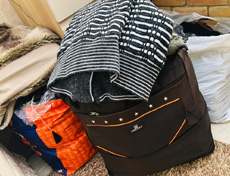 Our Service
As a leading provider in Pakistan cargo direct services, we've crafted a system that ensures your parcels reach their destination on time and in perfect condition. We pride ourselves on our ability to handle all types of cargo, big or small, with a service designed to meet the requirements of any customer. Our cargo service to Pakistan covers all major cities and towns, making us a dependable choice for individuals and businesses alike.
Air Cargo Pakistan
For those urgent shipments, our air cargo Pakistan services are second to none. Our professional team is trained to handle a multitude of cargo types and sizes, ensuring they reach Pakistan swiftly and securely. Whether it's documents, gifts, or bulky items, your packages are handled with the utmost care. Using state-of-the-art tracking technology, you can monitor your shipment's progress from the comfort of your home or office.
Door-to-Door Cargo
We understand that convenience is vital for our clients. That's why we offer door-to-door cargo service to make the process of sending cargo to Pakistan from the UK as hassle-free as possible. With this service, we pick up the cargo from your specified location in the UK and deliver it directly to the recipient's address in Pakistan. It's a seamless process that leaves no room for worry.
Parcel Delivery
Need to send a parcel to Pakistan? No problem. At Cargo To Pakistan, our parcel delivery service ensures that your packages reach their destination safely and on time. We take care of all the logistics, from packing and handling to customs clearance and delivery, all the while keeping you updated on the progress of your shipment.
Final Thoughts
We are proud to provide a service that offers value, reliability, and peace of mind when sending cargo from the UK to Pakistan. With our comprehensive services, including air cargo, door-to-door delivery, and parcel sending, we have established ourselves as the go-to Pakistan cargo service.
Whether it's a one-off package or a regular shipment, our team is always ready to support you with your cargo needs. We look forward to helping you navigate your next cargo to Pakistan journey.