Sending parcels from the UK to Pakistan can often be a challenging endeavour, marked by uncertainties about reliability, cost-effectiveness, and timely delivery. At [website], we understand the importance of finding a courier service that you can trust to handle your valuable shipments with care and precision. That's why we are proud to introduce our dedicated Courier Service UK to Pakistan, offering a comprehensive range of solutions tailored to meet your unique shipping needs.
With a strong commitment to excellence, affordability, and convenience, we have established ourselves as a leading courier service provider, connecting the UK and Pakistan seamlessly. Whether you're an individual sending gifts to loved ones, a business owner looking to expand your market, or anyone in between, our courier service is designed to deliver peace of mind.
Courier Services to Pakistan from the UK
Our courier services are designed for individuals and businesses looking to send smaller packages and documents to Pakistan. With secure packaging and tracking options, you can trust us to deliver your parcels safely and on time. Whether it's a letter, document, or small package, our courier service is your reliable choice.
For Booking Call us Now!
0203 325 2606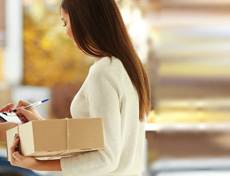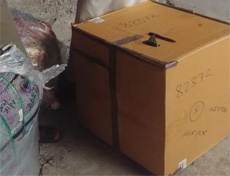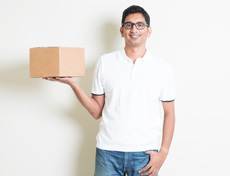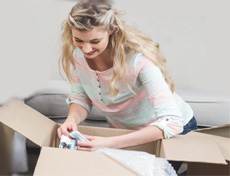 Air Cargo Services to Pakistan
For larger shipments and cargo that require a faster delivery option, our air cargo to Pakistan is the perfect choice. We have strong partnerships with airlines, ensuring that your cargo is prioritised and delivered swiftly. Our air cargo services are ideal for urgent shipments and time-sensitive goods.
Sea Cargo Services to Pakistan
If you have bulk cargo or goods that aren't time-sensitive, our sea cargo services provide an economical option. We handle the logistics and paperwork, ensuring your cargo is loaded onto ships and safely transported to Pakistan's ports. Our sea cargo services are perfect for businesses with larger shipments.
Door to Door Cargo
For your convenience, we offer door-to-door cargo services. This means that we will pick up your parcels or cargo from your location in the UK and deliver them directly to the recipient's doorstep in Pakistan. This hassle-free service saves you time and effort.
Fast Courier Service
Need your package to reach Pakistan quickly? Our fast courier service ensures that your items get to their destination promptly. We understand that time-sensitive shipments are crucial, and we prioritise speed without compromising on safety.
Parcel to Pakistan: Secure and Reliable
Sending parcels to Pakistan requires a trustworthy courier service that prioritises the security and safety of your shipments. Our experienced team and advanced tracking technology ensure that your parcels are handled with care from pickup to delivery.
Sending Parcel to Pakistan: Easy and Convenient
We've designed our courier service to make sending parcels to Pakistan as easy and convenient as possible. With a few simple steps, you can have your parcels picked up from your location in the UK and delivered to your recipient's doorstep in Pakistan.
Affordability Meets Efficiency
One common concern when looking for a courier from UK to Pakistan is the cost. But with us, you don't have to worry.
Cheap Parcel Delivery to Pakistan
We understand that affordability matters. That's why we offer cost-effective solutions for sending cargo and parcels to Pakistan. You can count on us for cheap cargo to Pakistan and cheap parcel delivery options without compromising on quality or reliability.
Cheapest Way to Send Parcel to Pakistan from UK:
Looking for the most economical way to send parcels to Pakistan? We pride ourselves on providing the cheapest way to send parcels to Pakistan from the UK. With our competitive rates and efficient services, you can save money while ensuring your parcels reach their destination safely.
Why Choose [website] for Your Courier Service to Pakistan from the UK?
Experience: With years of experience in the courier and cargo industry, we have the expertise to handle your shipments efficiently.
Reliability: We take pride in our commitment to reliable and on-time deliveries. You can trust us with your most time-sensitive items.
Safety: Your parcels and cargo are valuable, and we treat them as such. Our secure handling ensures that your items are protected throughout the journey.
Customer Support: Our dedicated customer support team is available to assist you with any questions or concerns you may have along the way.
Flexibility: We offer a range of shipping options to accommodate various needs and budgets, making it easy for you to find the right solution.
Contact Us for Your Courier Service Needs
Ready to send your parcels from the UK to Pakistan? Contact us today for a free quote and experience the convenience and reliability of our courier service. We are committed to making your parcel delivery experience seamless and stress-free.
Don't settle for less when it comes to sending parcels to Pakistan. Choose [website] for cost-effective, fast, and secure shipping solutions. Your parcels are in good hands with us.