FCL (Full Container Load) to Pakistan from the UK – understanding the fundamentals
FCL or Full Container Load refers to a 20ft or 40ft standard container to be shipped from one country to another country and under ISO standards container sizes are fixed. FCL to Pakistan from the UK service is being offered by many players offering cargo to Pakistan services.
This is important to understand what actually the FCL is and how it works before deciding to move on this service. The landscape of cargo services is complex and confusing to those countries which have tariffs and duties on their ports and borders.
Pakistan is also one of those countries, the purpose of imposing these duties and tariffs is usually told by the governments is that they want to actually promote their domestic products by discouraging the imports with the help of duties.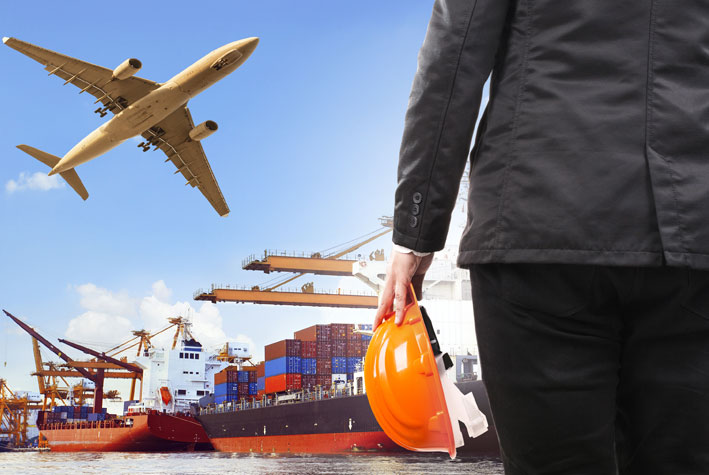 Anyway, duties are the must thing to be paid on borders of Pakistan, let's move to the terms like FCL shipping and LCL shipping which usually leaves people perplexed.
What Does FCL Mean?
The FCL is an abbreviation of "full container load," which sounds open enough to understand that what actually it is, but can occasionally be a cause of misunderstanding — and here's why?
Understanding it a bit deeper a trap of confusion and misunderstanding can catch up easily that someone can only take advantage of the FCL services by sending a full container of cargo to the other country. Actually, though that is not the case.
Actually, FCL really means booking an entry of the container by confirming that there are all the goods in a container are of one shipper rather than of any other shipper. In other words, it is the exclusive use of the containers even with the single pallet or a box inside the container.
Under the terms of FCL shipping, it allows exclusive use of containers and indeed it makes the point now that how it works. The companies use FCL cargo to Pakistan and load their containers full according to the 20-foot or 40-foot container specifications. On the cost point, sending 12 plus euro pallets in a country is certainly a cost-effective use of FCL cargo services.
FCL Container Facts and Figures
With the point of the pallet loading capacity of a container, it might raise the point that how many pallets a container can handle? It depends on the size of the container if it is a 20ft or a 40ft container.
In all the cases, the freight must be packed on a pallet and a 20ft container can hold 10 standard pallets and 11 euro pallets instead. The 40ft container has a double capacity of carrying 21 standard pallets or 24 euro pallets.
Cargo to Pakistan from the UK
The UK is the third largest contributor of foreign direct investment in Pakistan after China and Netherlands. The UK firms offer Pakistani firms integrated support in their supply chain processes and Pakistan is also keen to expand their diversity.
Pakistan is also very competitive in textile, garments, surgical equipment and instrument, steel products and sports goods. The UK export finance credit agency UKEF has doubled support for Pakistan and to help UK exporters to win in the Pakistani markets.
Using cargo to Pakistan services to send FCL cargo to Pakistan it is better to get in touch with any company who is doing cargo to Pakistan, this would save you hassle, time and a lot of money with their guaranty that the container would reach to the doorstep in Pakistan as a number of companies do door to door services, even it is an FCL or LCL cargo.